As a company, early on we made the decision to offer two remarkably similar, but ultimately distinct versions of our platform.
On one hand, we envisioned Speakfully being implemented at the organizational level. An entire company would have access to the documentation, support, and reporting tools. And that company's HR department could assess anonymized, high-level data on larger behavioral and cultural trends, in addition to taking direct action on submitted reports.
But we also know that not every organization will be so quick to adopt a platform that might reveal deep underlying issues about its own culture. Sometimes it's more comfortable to turn a blind eye toward that sort of problem. Individual employees in these situations need help, as they may face an uphill battle toward resolution in the event of mistreatment.
Speakfully can help. Even without an integrated option for submitting a formal complaint to HR, individual Speakfully users still benefit from a range of tools and features all aimed toward a singular goal: a path toward justice that supports and guides you at every step.
At the earliest signs of recognition that what they're experience is not okay (whether that be confusion, uneasiness, isolation or a slew of other emotions), Speakfully provides helpful support resources for employees. Helpful support articles are included in the platform, and guidance through peer counselors is just a click away. And it doesn't stop there — individuals also have the ability to log entries and access resources pertaining to issues outside of work, such as mental health, relationships, or anything else that might be going on in their lives.
Once an individual decides to begin the process of documenting their experiences, with the hopes of possibly one day handing that evidence over to HR, Speakfully can help again. It's not enough to journal and keep notes on particular instances of discomfort. For HR teams to be able to act, a complainant needs to provide them with the right information. That's why Speakfully prompts users to input highly specific information—the sort of details surrounding an incident that will later be pertinent to an HR investigation and eventual action.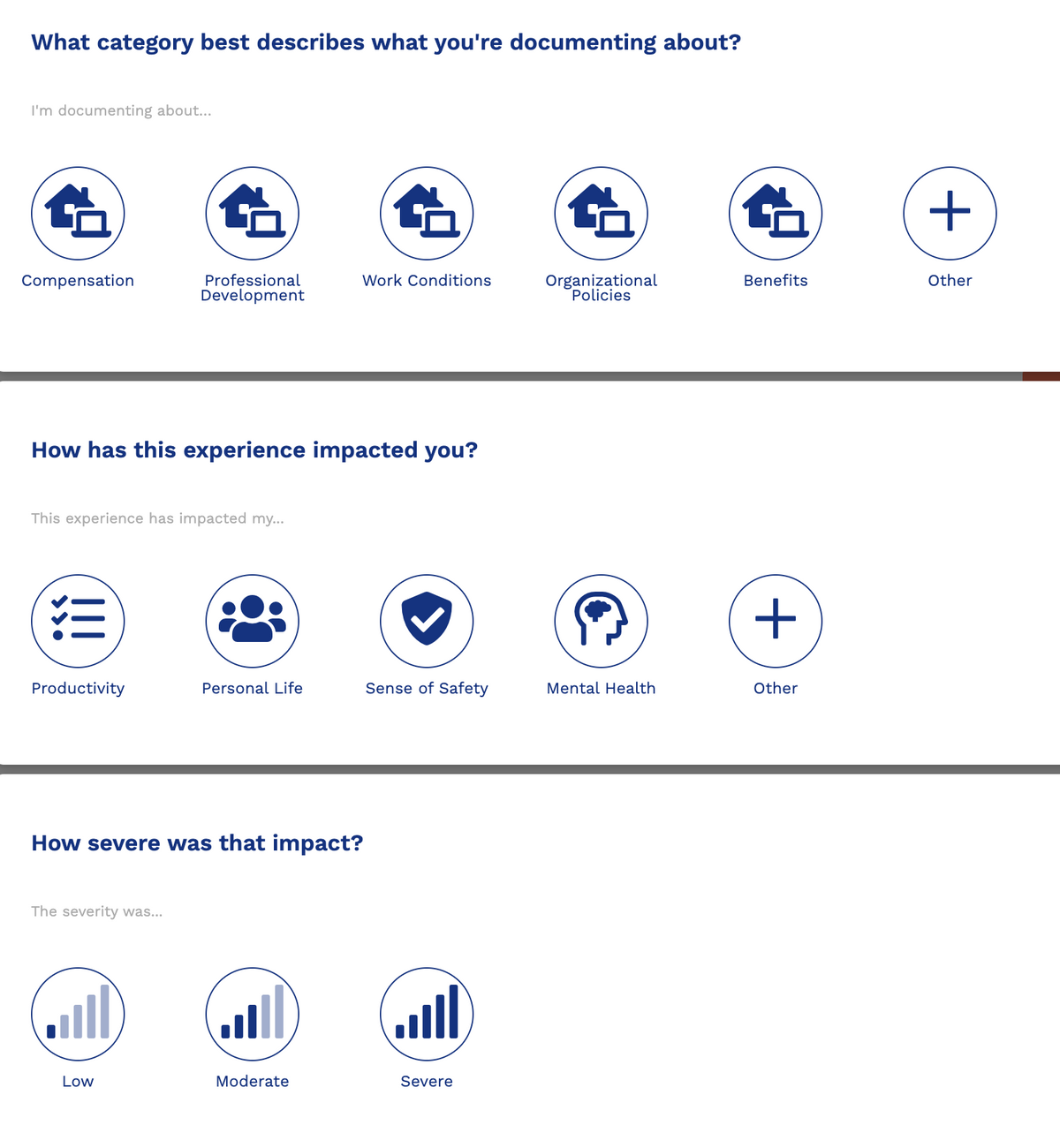 While an individual user of Speakfully won't directly submit an incident folder to their HR team within the platform, Speakfully includes an export feature, so that all contents of said folder can be saved to your hard drive, to be emailed or printed out. The only thing an organizational user would have in this case that an individual wouldn't is the ability to track their folder's progress as it's evaluated by HR.
In an ideal world, there wouldn't need to be a Speakfully! We love what we do and wake up every day inspired to pursue our mission of ensuring every worker in the world feels safe, secure, and heard at work. Whether you're part of a team that fully supports the Speakfully mission, or are all alone in your struggle, we're there for you every step of the way.